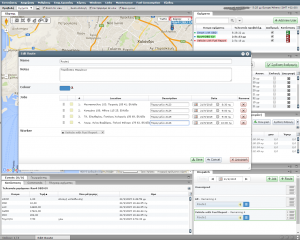 Reports are a useful tool which can be used from supervisors as proofing method, in case of irregularity , for example exceeding a  speed limit or moving away from geographical limits. People also use the reports as a simple mean of counting kilometers.
The capabilities that exist for creating reports, depending on the application's customization, the customer's needs, and finally the control he wants to have on it. The application can extract many useful reports, some of them are listed below:
Creation of route's reports.
Creation of alarm reports (Panic Button).
Creation of speed limit reports.