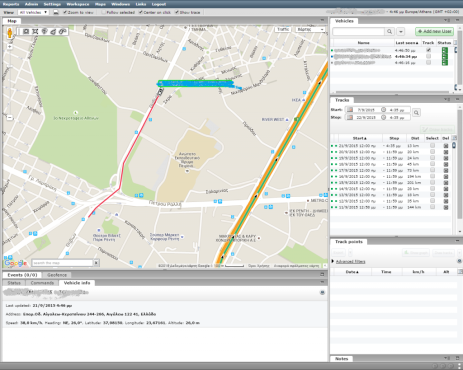 Telemetry devices can also inform us about the condition of our vehicles, (status) ,in particular:
Vehicle's battery voltage monitoring.
Vehicle's stop time monitoring (without engine running).
Monitor the vehicle idle time (engine running without moving).
The information  displayed on EasyTrack home screen has to do with customizing the application within your needs and with the type of telemetry device you place on the vehicle.